I'm trying to calculate for 4 grids (in one run) the amount of sunlight hours on 21th June. See below.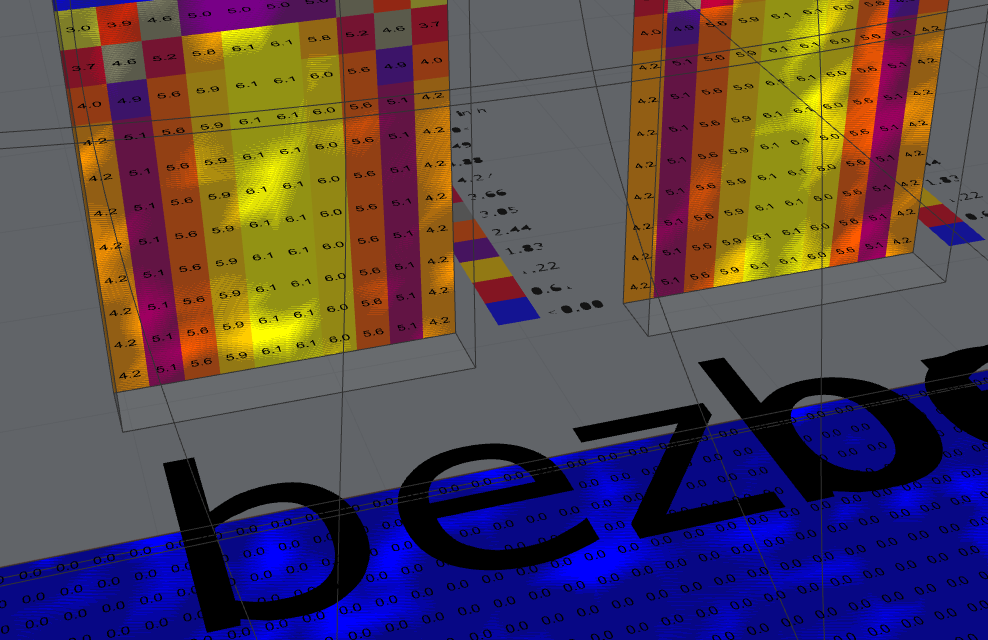 Some problems I see:
The horizontal grid (ground level) has no correct value.
The vertical grids have texts in horizontal directions.
The colors don't seem sequenced.
The scale legend I would like only one time printed.
Any suggestions how to solve this? Thanks for any help.
solaraccess_gridbased_multiple_grids_different_directions.gh (499.0 KB) (geo internalized) original geo: house_KT.3dm (289.7 KB)