Hello,
i wanna convert ill to csv automatically in GH-LBT to make lighting schedule according to UDI results on HB.
But you know, UDI results come out from annual daylight component only result in sun-up hours. so i add sun-set hours on that results like this (the blue column) and match UDI values (the yellow column) :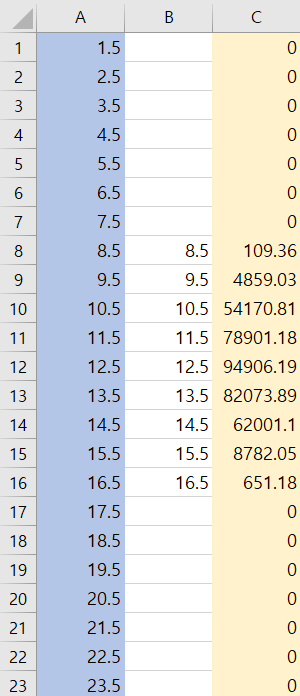 UDI_SAMPLE.csv
(140.9 KB)
i used excel macro stuffs to make this cvs file, so i dont know how it works… anyway, i import the cvs file in GH and make the lighting schedule according to UDI like this: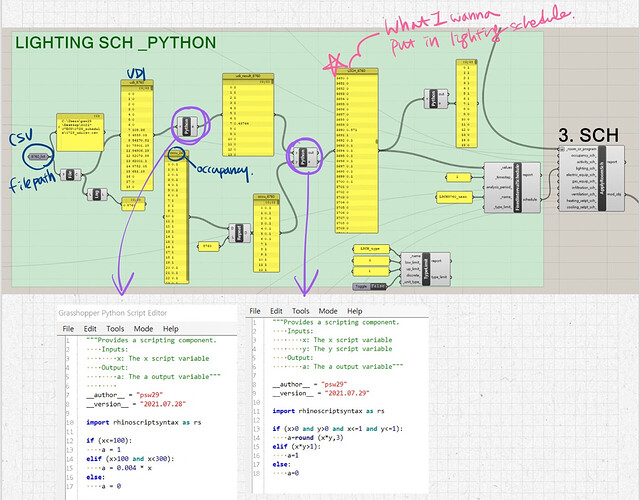 0729_UDI_AL.gh (117.2 KB)
My quesntion is:
Can LBT automatize the process making .ill files to .csv files?
Any solution to make 8760 illuminances value from annual daylight in LBT? (no way to add sun set hours??)
thank you for any response!