I have been trying to represent a centralised HRV with individual reverse cycle split systems per zone (which is very common in Passivhaus projects), however the system is not passing through correctly to OpenStudio. Please see attached script and screenshots below.
Split System in Ironbug_MS.gh (55.4 KB)
I have merged the 'Airloop' (MVHR) and 'No Airloop' (zoned split systems) together before passing them into 'HVAC system' component.

This appears to work, as the HVAC system outputs the result that "IB_HVACSystem - Zonal-system: 4 - Air loop: 1", however for some reason these zone equipment systems still do not appear in the OSM model. I must be doing something wrong, but I'm not quite sure what.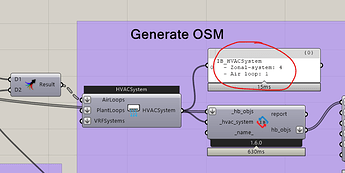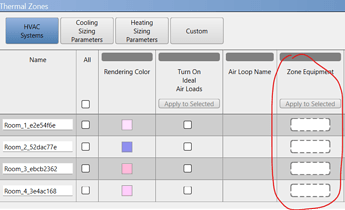 @MaxMarschall it appears that you worked on something very similar in this LBT post. Do you perhaps have any advice?