Hi, I performed an energy analysis on an existing building with a glass curtain wall. For the definition of the panels I used Skin Designer,by @sgaray1970 .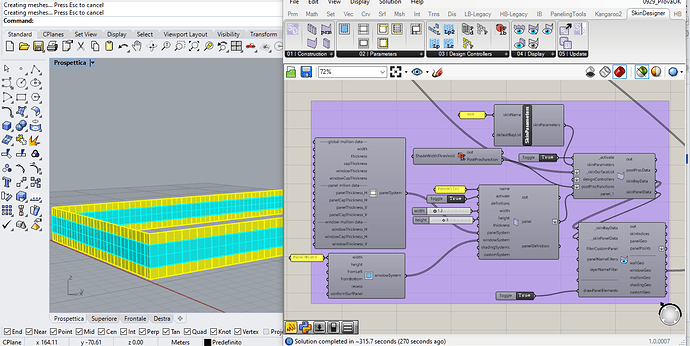 I would like to be able to change the size of the window according to the results that come from my simulation.
I saw that it is possible to change the height of the windows according to some values ​​as in the @chris's example:
http://hydrashare.github.io/hydra/viewer?owner=chriswmackey&fork=hydra_2&id=Responsive_Environmental_Facade_with_Ladybug__and_SkinDesigner&slide=0&scale=1&offset=0,0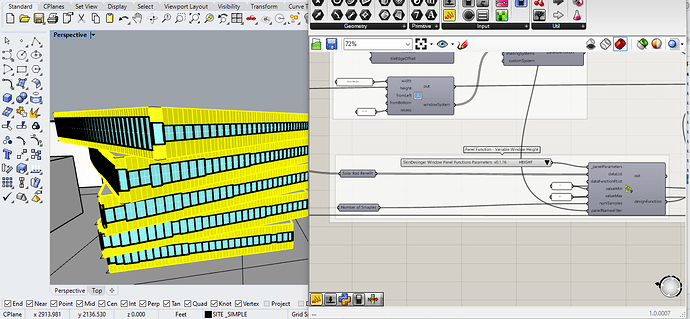 Instead of using the solar benefit values ​​that come from the solar radiation analysis, I would like to use the results of my simulation, for example the internal surface temperature of the window. How can I do? I attach the file.
ChangeHight.gh (766.3 KB)
Searching the forum, I found a way to create a microclimate map, but I don't know if that's what I need. Analyzing the radiant temperatures on the surfaces of the windows I get strange values, like a radiant temperature of -24 ° C.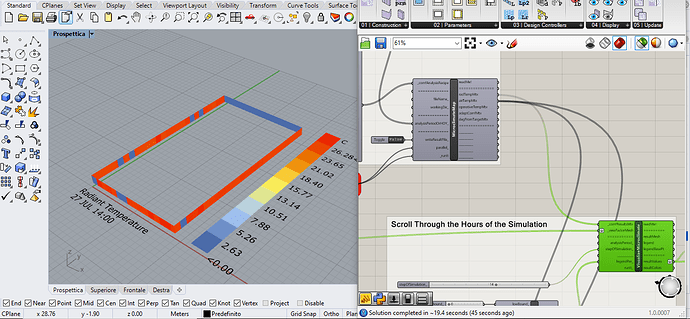 Thank you for any advice.