Hi everyone ! This is the first time I post something on this page so I hope it will be understandable and that you could help me.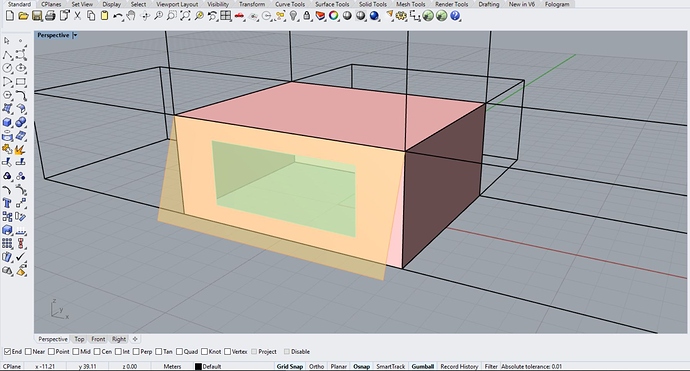 Here is my geometry, I am studying the colored room (first picture). It has 4 adiabatic boundary (3 walll + the roof) and the last one is the exterior wall where I have a custom window.
I am trying to find the air temperature inside my room during the day and to study its evolution with the inclination of an envelope that I placed in front of the window to finally study the indoor comfort. But before I have to study the indoor temperature.
Here is my results with the context wall in a closed position and open position :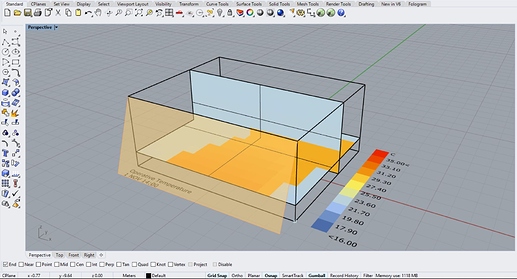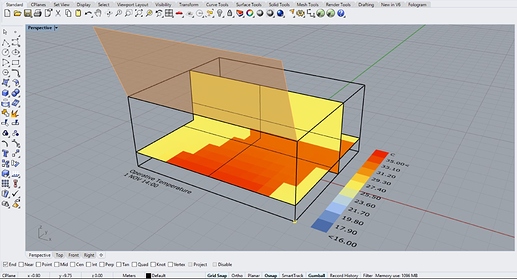 PROBLEM :
Is it normal to have the inside temperature between 28°C and 35°C while I import weather from Paris the 1st of November ? ( Outdoor temperature is 15°C)

When we compare both results, temperature decreases logically when the envelope is closed, but I still have this temperature shape penetration as if I did not have an opaque material. I highlight here that the envelope is a context input in my RunEnergySimulation and that I did not manage to give material to the envelope (I tried RADopaqueMaterial and EPTransSchedule but did not work). I would like to clarify that as a final setup I want to place this envelope along the whole facade and not only in front of the window (so i can not use EP window shade Generator).
I already saw lots of posts about adding materials in similar cases but did not find the solution that could solve my problem. I attach the file so you can have a better insight of the problem.
Thank you in advance for your help.
GrasshopperFile.gh (779.4 KB)
RhinoFile.3dm (45.5 KB)