Hello,
I am trying to better understand epw files and TMY data. I've came across several providers :
My test case consists in computing through lbt-ladybug the annual irradiance on a 1m2 surface for various orientations (tilt angle from 0° horizontal to 90° vertical and Azimut from -180° to +180°).
I am then comparing the plots across several epw files for the same location (cf image). But I it appears that :
the OneBuilding data are shifted by +30° in azimut angle
the DOE max irradiance (south, vertical) is about -20% less than other series (PVGIS, OneBuilding, …)
Question
can you explain this shift In OneBuilding data ?
Why in DOE data the maximum is about 20% less than in other series ? Would you say it's in the usual tolerance or not ?
In the provider list, which one would you trust (or not trust) most ?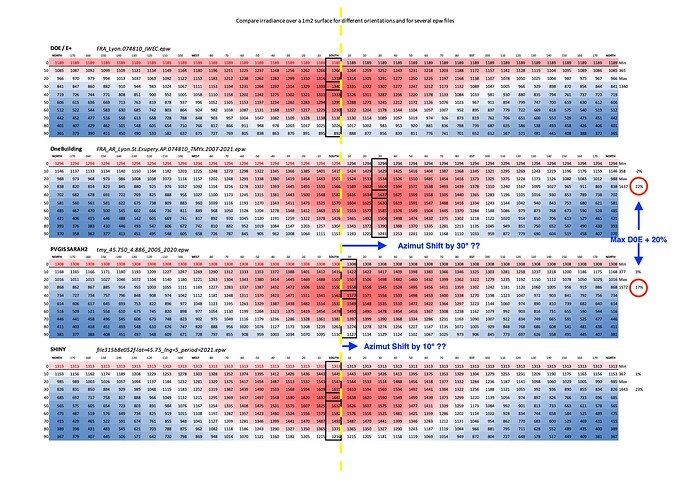 compare irradiance for different epw files at same location (v2).pdf (327.4 KB)
compare irradiance for different epw files at same location.gh (55.9 KB)