I would like to analyze the two geometries (situation 0 and situation 1) for sunlight hours on 21th June.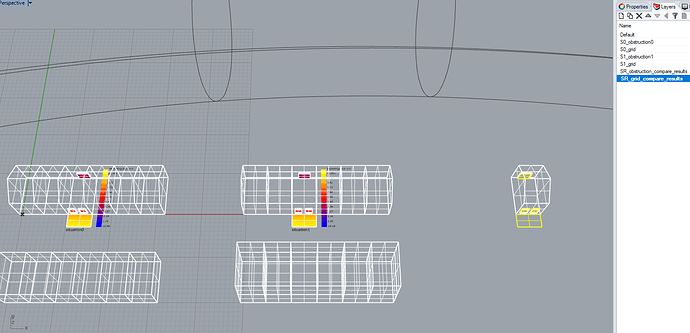 I tried to calculate for situation1 the sunlight hours but the results will still be same as in situation 0 (even the obstruction in situation 1 is much higher, So I would expect lower values). What is going wrong?
I would like to substract the values of the grid in situation 0 from the the values of the grid in situation 1. So then I can compare what the effect is of the obstruction. How can I get the results on the yellow selected position (Breps with layername "SR_grid_compare_results")?
Thanks for any suggestions. -J.
houses_KT.3dm (869.7 KB)
solaraccess_compare_grid.gh (447.0 KB)