Hello, I am working on some solar water heating calculations with components provided in Ladybug, I am currently using version 0.0.69. As in the image, calculations are made within the Ladybug components.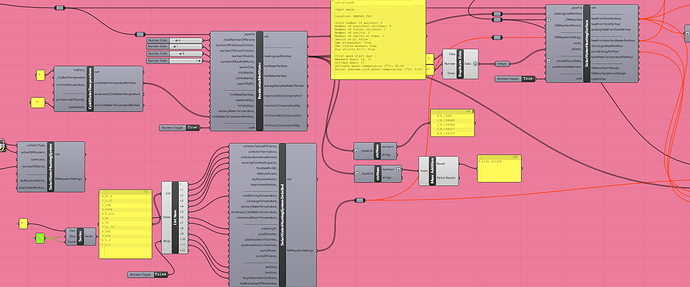 However, I need more to implement additional features (such as additional RES and storage systems) to my model, so I wonder how can I integrate SWH components to the EP which I can get IDF file and be able to edit it as I want.
More specifically, I want to use runEnergySimulation component in my model to use additionalStrings_ method so I can add features.
Thanks from now.