Hello,
I have an EP output SQL file from another application which I try to analyse with LBT.
I calculated the PMV values hourly for each room, I exported the results as an SQL file to parse it with the HB Read Custom Result component.
Now I would like to cull the values to see how a space performs in the occupied hours only.
In the script I created random values to imitate how I imagine the workflow could work.
Is there a way to convert the schedule to alphanumeric values spanning a year? Or should I just use Duplicate for an approximate result? (It won't include holidays, etc.)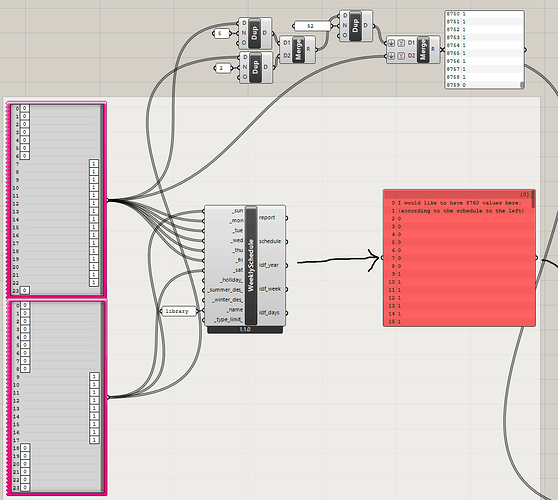 Thanks!
PMV_cull to schedule.gh (117.5 KB)