Hi
I wanted to simulation a light shelf so I model a simple office to see the effect of it.
after modeling the office when I want to run daylight simulation I got this error " 1. Solution exception:object.new() takes no parameters " as see in below pic.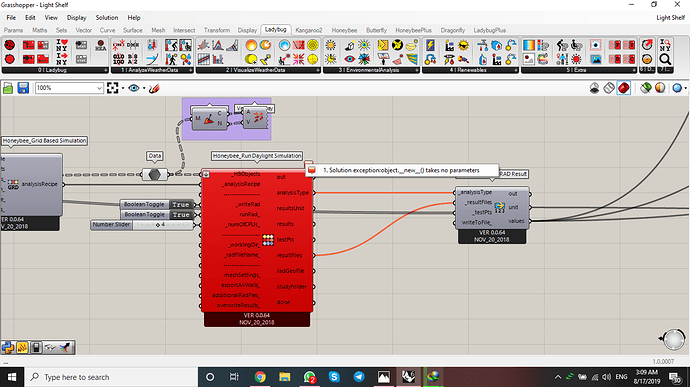 I can't understand what is the problem
.
Light Shelf.gh
(623.1 KB)
the file attached