These days I am playing around with daylighting control object in E+ and HB, and I found sth important (at least to me) that I wanted to share it with you first,
As you see when you assign a daylight shading control ( venetian blinds in below case), the way you wrote the coding, it seems it automatically assigns the slat angle strategy as 'FixedSlatAngle' which does not allow to move the blinds according to setpoints that we define based on the controlling strategy. Therefore, results are not reliable, I just output the hourly blinds angle when I applied glare control and here is the result, the slat angle remains the same in daylit hours.


However, when I use 'Cut-off' angle strategy for blinds through additional strings, it works fine: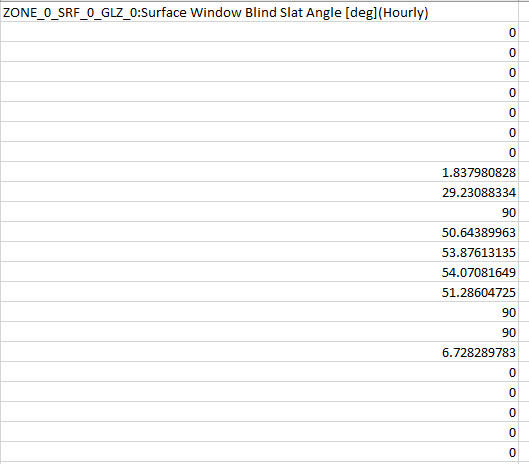 I think an input is required here to define the slat angle control strategy as well,
Am I right?
Cheers
Amir