Hi there,
It seems that the UWG of DF doesn't take into account any of the parameters that we input.
I downloaded the example of @chris to create an urban weather file from building footprint and updated all the DF component with the latest version of march 2020. At first, when I compare the original epw and the urban epw, I see a difference, which makes sens.
But when I try to play with the parameters, I have almost the same urban epw file. I tried with a city with 0.04 building ratio, 50% grass and 50% trees, almost no heat gain, wich should look like the rural configuration and I have almost the same weather file as a dense city without any vegetation. See below comparaison where all of the urban epw file are the same: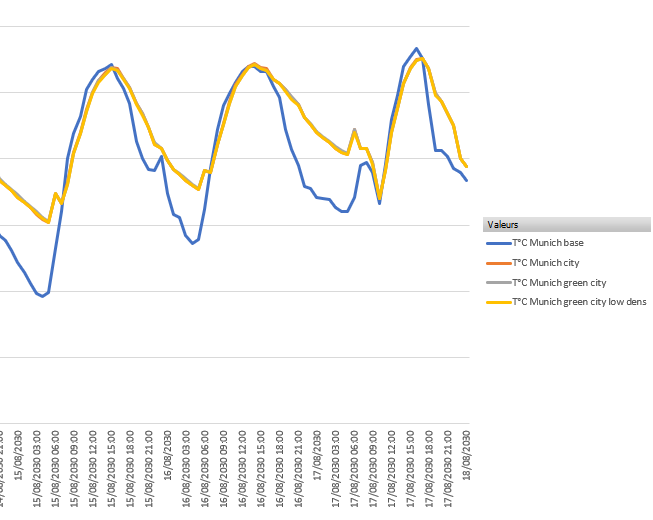 And here's the file
Munich updated ville green low dens.gh (445.5 KB)
Has anyone encoutered this issue ?