Hello,
After running a single hour simulation for the direct radiation, I had a question why the result shows more than two different radiation values on my facade.
I checked with SkyDome component, and then realized that the single hour direct radiation includes more than one sun-vector or radiation value on the patched sky!
I tried to understand the python code, but failed…
Will you explain how LadyBug calculates the direct radiation on the geometry?
What is the reference for this approach?
Was it intended to simulate circumsolar radiation?
If then, what is the calculation process in LadyBug?
I attached my gh file and weather data to be selected on "file path" component.
Thanks!
Best regards,
Jaeman PARK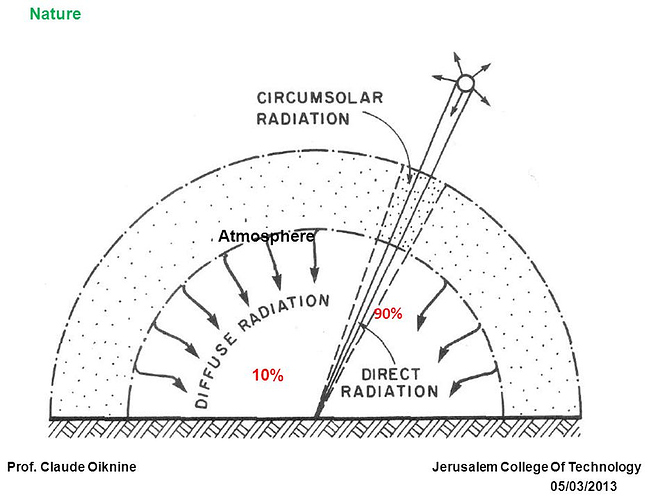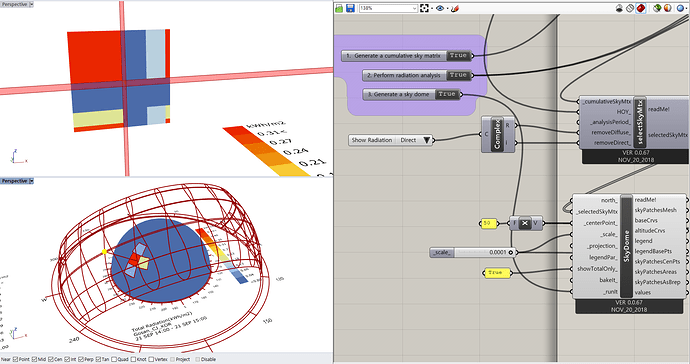 20200205_direct_radiation_2.gh (444.4 KB)KOR_SO_Seoul.471080_TRY_PHIKO.zip (250.7 KB)