Hello @Aliarch @chris and @AbrahamYezioro ,
I am experimenting with the urban daylight simulation workflow posted here and I've noticed a strange behavior in the creation of the grids. The example file provided by @chris works well, however, if I try to have a different floor height for the ground floor (say 4.5m) for some unknown reason the results are completely messed up by that. By checking the grids coming out from the HB Sensor Grid from Rooms component, I noticed that the choice of changing the ground floor height makes its name to lose the word "Ground", becoming a duplicate name of the first floor, thus messing up the entire simulation's results.
I really don't understand why such a change would produce that. Since the separation between top/bottom floors occurs after in the workflow, I would have expected that if something should happen it would have been after that, not before.
Is it a bug or am I missing some of the logic behind the workflow?
Thank you in advance for any clarification
Matteo
SAME FLOORS' HEIGHT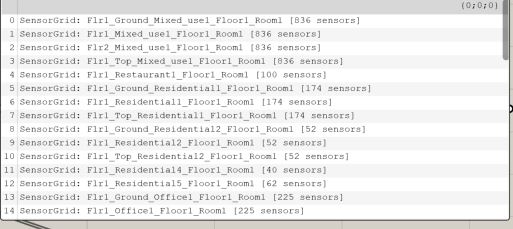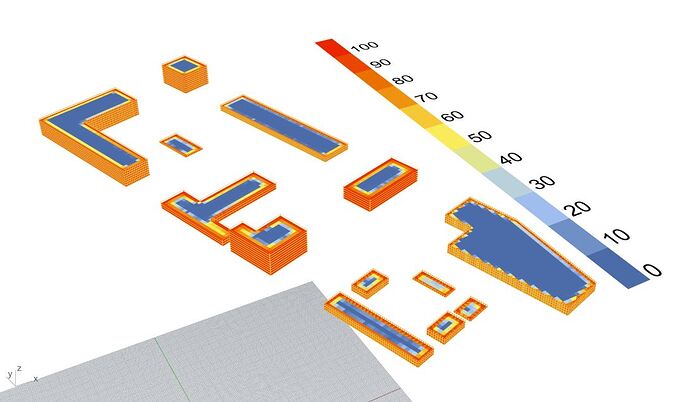 .
.
DIFFERENT HEIGHT FOR THE GROUND FLOOR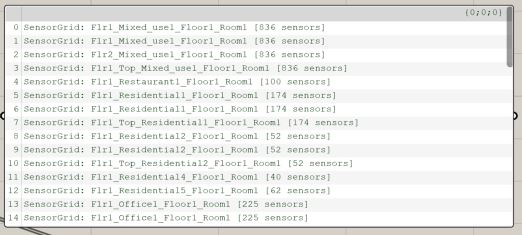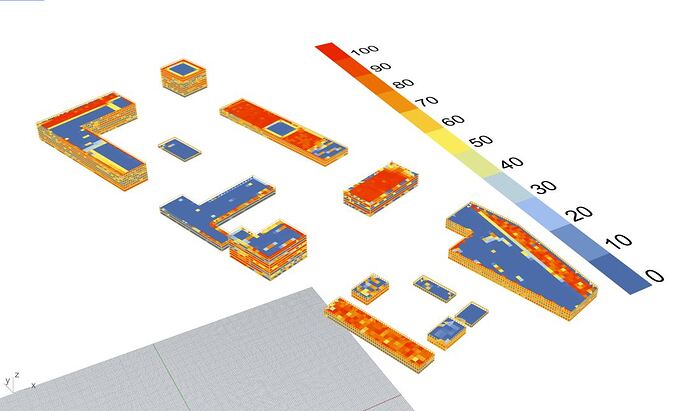 urban_daylight_simulation (1).gh (89.6 KB)