Hello, i am relatively new on Ladybug. I try to run an energy simulation with Urbanopt following the ladybug tools video tutorial on YT but i have a probleme with the model to geojson component and i don't understand it.
I have this message error :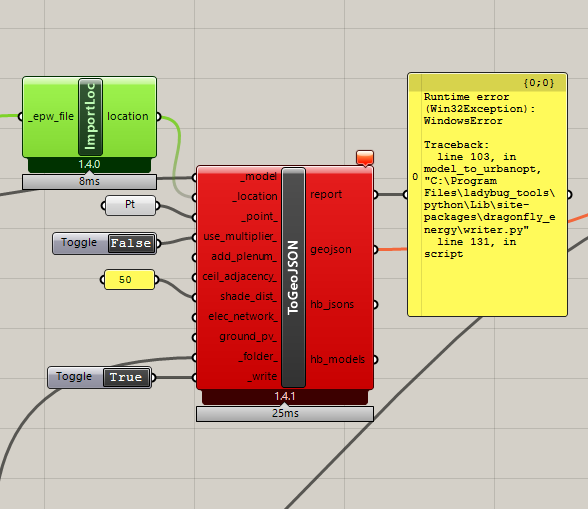 I don't know what to do.
Any help would be really appreciated.