Hi everyone (@chris),
I've begun using Dragonfly-UrbanOpt to simulate the energy consumption of a neighborhood and I faced the following problem: how to model buildings with variable heights, that is buildings with large terraces?
Indeed, the massing of the project goes to that level of detail. I don't have the floorplans yet, but I do have the volumes.
Here's an exemple of such a building with large terraces: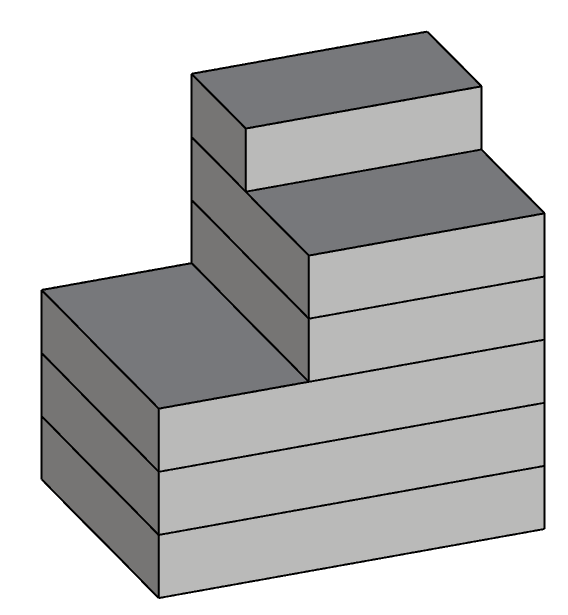 My first try was to divide that volume into 3 "buildings" (level 1 to 3, then levels 4-5 and level 6) and then apply the DF Building From Footprint component to the footprints of level 1, 4 and 6. But that did not worked because the boundary conditions were wrong (each set of stories considered as a whole building by DF).
So then I switch to the room-to-story-to-building workflow. I set each story as a Room2Ds, solve adjacencies between them and join them into a whole building.
The problem here is that I don't get the right boundary conditions in the end. It seems that the "roof" condition is only applied on the highest horizontal surface of the building. As a result, the surface of the terraces are considered adiabatic instead of outdoors (see below):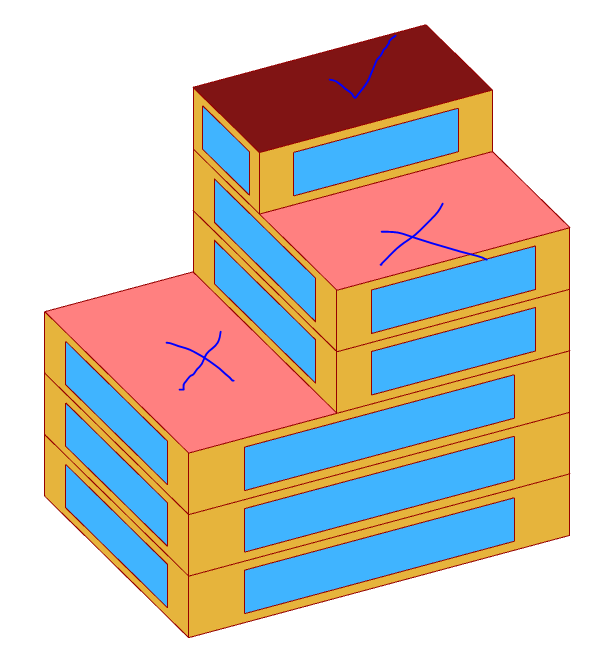 The only solution I found is to apply the DF Set Ground Top component to the stories with terraces and them only, but it's quite painful as I have to sort them by their name and so on…
And also: by setting each story as a Room2D, I am unable to split them between perimeter and core as I could when using the perim_offset input of the DF Building From Footprint component…
Am I missing something here? Taking terraces into account seems rather important to me and I frequently encounter massings with such level of detail.
Thank you guys for any help.
Best,
Julien