Hi everyone,
Since the example file from Hydra didn't work, probably because some of the components are outdated, I tried to set up a very basic document with my own geometry using the newer components. However, some errors occur.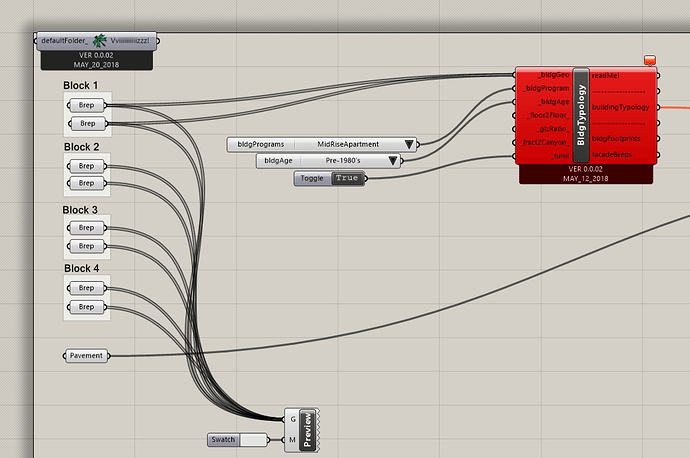 Some geometries, pluged into the BuildingTypologies component lead to this error:
Solution exception:iteration over non-sequence of type NoneType
Even if no error messages are displayed, the Run UWG component simply doesn't run. I tried to use the older version of this component, which tells me that the UWG city input is not valid. But the newest component doesnt complain, but doesn't run either.

I appreciate every hint that helps me to solve this issue. Am I missing something very basic?
Thanks!
Best, Kai
UWG second try.gh (1.9 MB)