Hi everybody!
I couldn't find an obvious solution for this on the forum, so I thought I'd ask while I'm working on it in case someone has an easy method that they can share.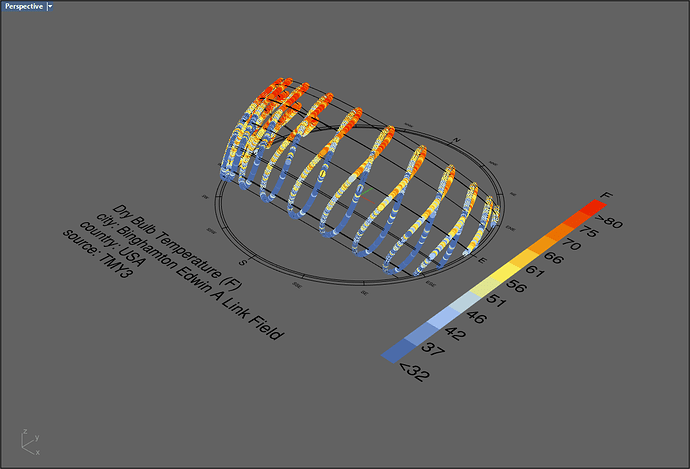 I'm trying to only display the colored meshes for every 5th (or Nth) day so that there will be a gap in between each one, instead of a more or less continuous chain. I'm working on it now, but I thought I'd post this in case anyone has a good way of doing this. Apologies in advance if it's really simple and obvious

its been a long week.
Best wishes to all,
Marty