Hello,
I model historical buildings which have a high air infiltration rate (a minimum of 7 dm3/s). I would like to compare different insulation scenarios for this model. The air infiltration can be reduced by implementing more insulation. As insulation improves, the infiltration values decreased, and new infiltration values should be provided.
I would like to know if there is a way to automatically get the infiltration values based on the insulation level (in honeybee) and without setting these manually for each scenarios using this component: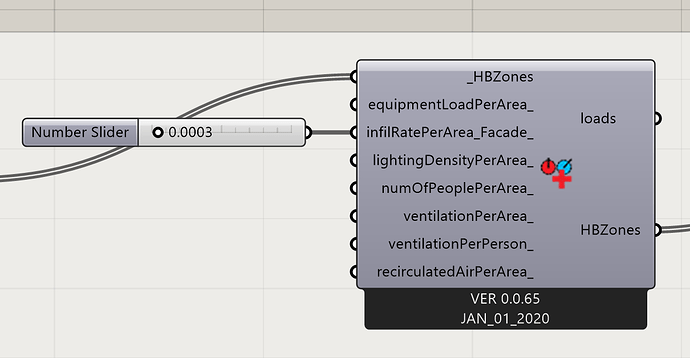 What would be the best way to approach this?
Thank you!