Hi All
I am piecing together what I can from these posts to try to use Honeybee/Ladybug to analyse EnergyPlus files run outside of HB. This is because they were created in OpenStudio and I want merely to use the power of HB/LB analysis.
I have streamed the output from the 'HB_Generate EP Output' object to a text file and copy/pasted these lines into the existing "pre-preprocess.idf" files found in the run directories of the OpenStudio operations. Then I have group run the E+ files. However, when I run the 'HB_Construct Energy Balance' object pointing the resultFileAddress at the appropriate .csv file, I get an energy balance that does not include the surface heat losses. Picking apart the many, many columns in the csv file, the data does seem to be there. Graphing the output from the 'HB_Read EP Surface Result' object, there are many, many surfaces with data available…
I feel like I am failing some completely obvious and simple intelligence test, as it seems the answer is probably in some overlooked corner of what i am specifying.
I am providing the following files for those who wish to look into this:
Energy_Balance_updated2.gh - a slimmed down version of Chris Mackey's Hydra Energy Balance script that does no simulation, just opens the appropriate files.
The pre-preprocess.idf input file
The pre-preprocess.csv output file
The pre-preprocess.eio with the surface information
The problem graphs look like this: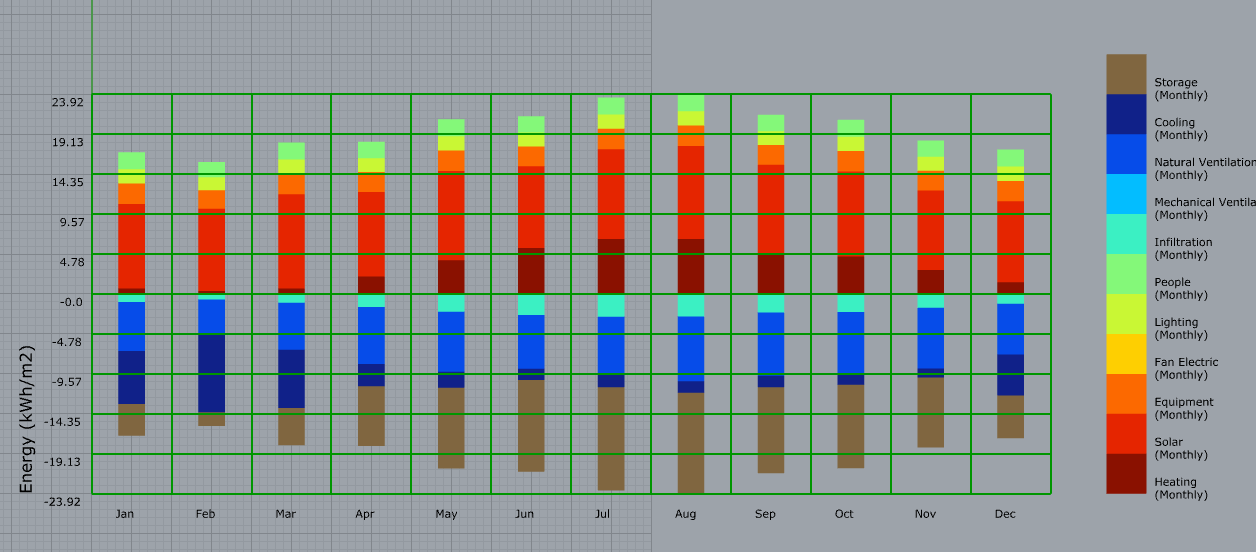 The basic test file is very simple: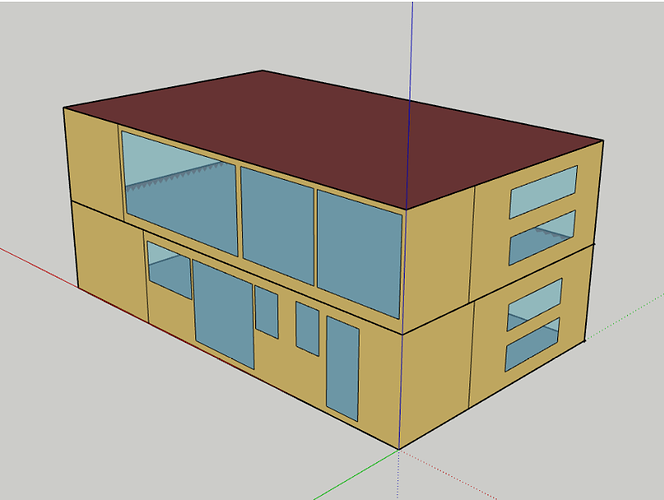 Thanks in anticipation of your assistance.
The .csv file can be downloaded here: https://www.dropbox.com/s/7w8njxpqtto6984/pre-preprocess.csv?dl=0
The E+ file: pre-preprocess.idf (148.3 KB)
The .eio file: Mpre-preprocess.eio (31.7 KB) The GH script: Energy_Balance_updated2.gh (544.9 KB)