Hi everyone
I'm trying to do my first energy simulation but the energyplus component dosn't give me results and I cannot spot the error
Here are files which I'm working on
eNERGY.gh (749.5 KB)
Stanza a caso.3dm (61.9 KB)
I've done some more attempts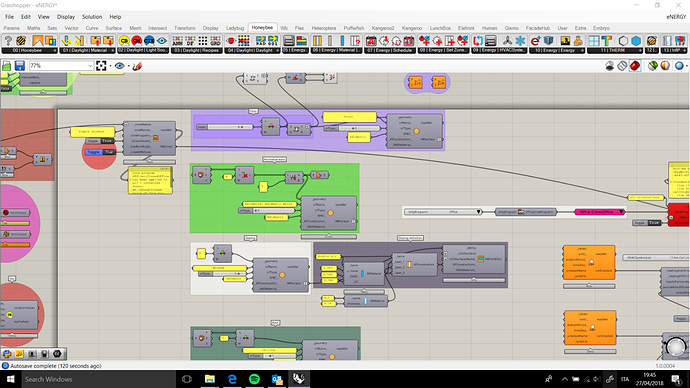 It's interesting that if, intead of construct the zone by HBsurface, I use mass2zones, the open studio component gives me this error:
You need a newer version of Honeybee to use this compoent.Use updateHoneybee component to update userObjects.
If you have already updated userObjects drag Honeybee_Honeybee component into canvas and try again.
Again other attempt; I've tried to use ladybug update component and (in both mass2zone and with HBsurfaces) I obtain this new error:
Current document units is in Meters
Conversion to Meters will be applied = 1.000
cannot create the working directory as: C:\ladybug\openstudioresults\7_JUL_12:00concept0\OpenStudio
Please set a new working directory
Runtime error (MissingMemberException): 'int' object has no attribute 'replace'
Traceback:
line 4694, in main, ""
line 4972, in script
Nothing changes if I set another working directory
The strange thing is that with an example file downloaded by Hydra everything is working.