Hello everyone,
I'm trying to import an eplusout.csv file fromDesign Builder (generated by running ReadVarsESO) to Honeybee…
Fisrt I put in the same folder the files:
eplusout.csv;
esplusout.eio.

Then I used the ReadEPResult component in Honeybee to read them, but it can't get the results out of the .csv file.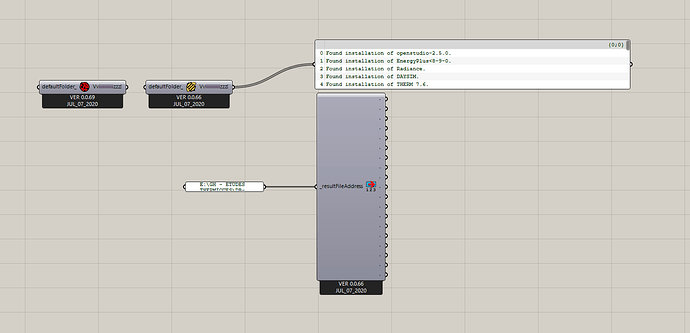 Can someone help me to find out a solution for this problem?
Or if you know any other ways to import a .csv file from Design Builder to Honeybee, please let me know.
Thanks in advance!
Best regards,
Chiara