Hi,
I've recently installed the latest version of Ladybug Tools (v. 1.1.1) and I have been trying to run the daylight factor sample file, but I end up getting an error report stating: "c:\user…" is not recognized as an internal or external command, operable program or batch file."
I have been unable to solve the error, and thus is unable to use the script: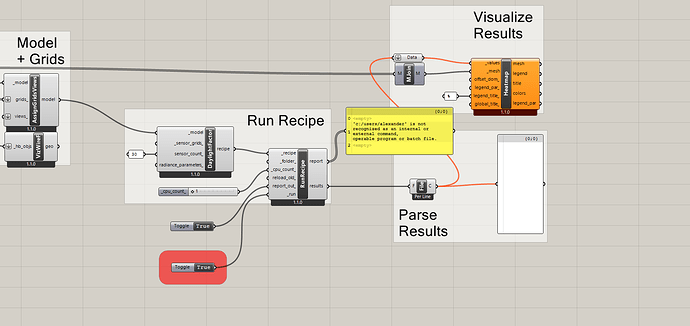 I'm used to working in the legacy version of Ladybug Tools and have never experienced this problem before.
Thanks for your time.