Hi,
I was reading similar topics in the forum but I could be able to fix my problem when I use HB_Annual load. It is about **Fatal GetSurfaceData: Error discovered, program terminates. I do not know the cause of the problem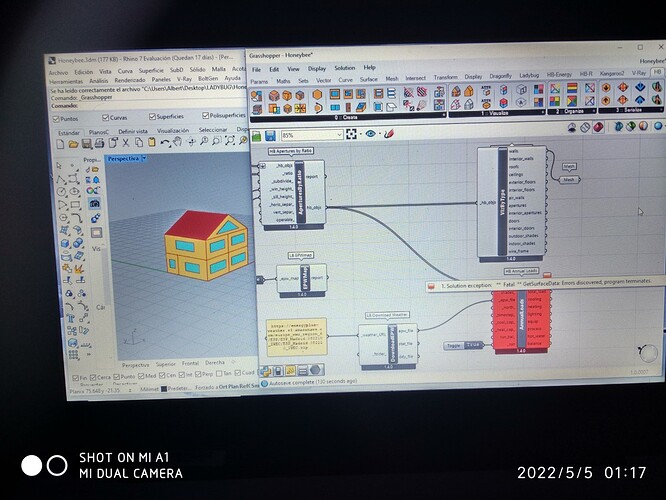 if someone can help me, I would appreciate it.
Other question is: how I can visualize the results of that energy simulation?
Thanks in advance