Hi everyone,
I have defined a cutting plane function object but what is written into ControlDict differs from the original input, not only messing with the order but altering the syntax! as one parenthesis is missing and causing an error when running SimpleFoam: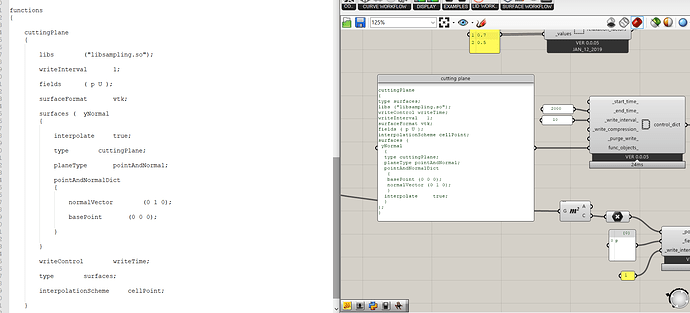 left: controlDict file written by Butterfly, right: text input
As you can see, the closing parenthesis from the surfaces block is missing, causing an error.
Why is this happening and how can I input such function object without syntax modification when writing ControlDict?
Thanks.