Hello,
These two Python scripts I was using suddenly stopped working (from Friday to Monday) and I'm struggling to identify the cause of the error. The issue appears to be related to the HB modules.
All other standard LB and HB components are working properly.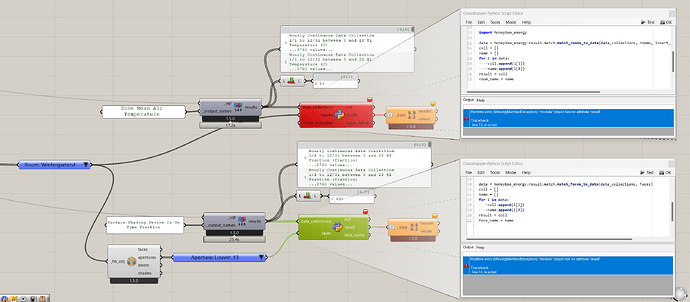 Does anyone have any clues regarding this issue?
Thanks
Matteo