Hello everyone,
I've been spending some time trying out the latest release of HB1.1. It is an excellent piece of work. I was using in the past DIVA4 and HB[+], this brought simulations to a new level. However, there is something that I don't understand with the new calculation method.
The image below shows an example of the speed difference for a relatively simple model. 26 min in DIVA vs 4 min in HB1.1, with very similar results (small model differences)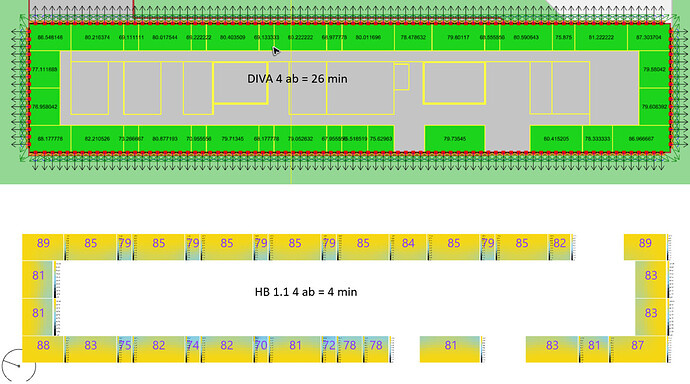 This is a reduction of 85% of the simulation time, which is fabulous! However I was thinking that if I connected HB1.1 to accelerad, I could bring the value even further lower. It turns out that I managed to reduce the speed from 26 to 10 minutes, which is nice, but way slower than the standard HB1.1.
How can this be explained?