In one of our recent study we are looking at solar radiation from a mirror facade and I found the HB recipe is giving some results that seems wrong.
Below is my test with a building while the south facade is mirror material.
Here is some results comparison between point in time simulation and annual simulation at the same hour, as well as annual simulation with HBPlus at the same hour.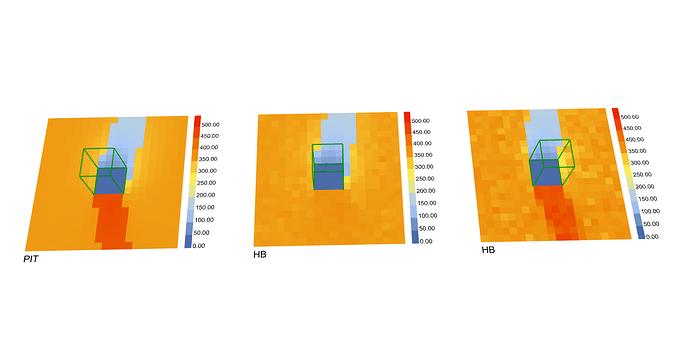 As you can see the results are different that obviously HB annual result is not showing any impact from the mirror. I'm trying to understand why but found my self a bit lost in the recipe.
While debugging this, I'm hoping if we can see a list of radiance command from the recipe, as HBPlus did for the commands.bat. I think this should help us in debugging things if this could be added as some feature in the future.
Let me know if I could provide any detail information.
Best
Bing