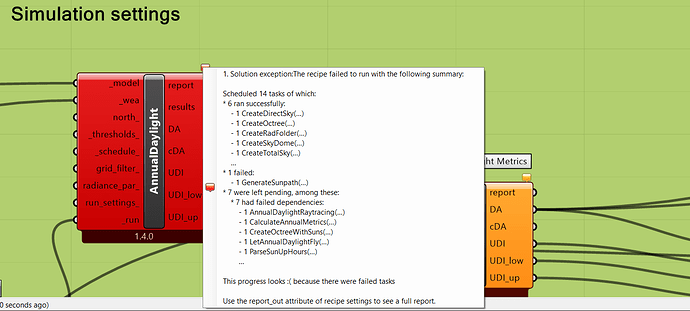 When I try to run the Annual daylight component, I get the error seen on the image. All components are HB version 1.4.0, and runs without any problem on other people's laptops that have the same HB version as me.
Is it anything to do with my laptop/HoneyBee, and if so what could I do to solve this?
Thank you in advance!