Hi,
I have been running into an error with the HB Detailed HVAC component. The component will silently fail to add the IB HVAC system to the model if there is an issue with the IB system. For example adding a Fan On:Off to the airloop will cause the IB system to not be added to the HB model. The report is blank, no error is visible.
example geo.3dm (223.5 KB)
IB-HVAC Issue.gh (181.9 KB)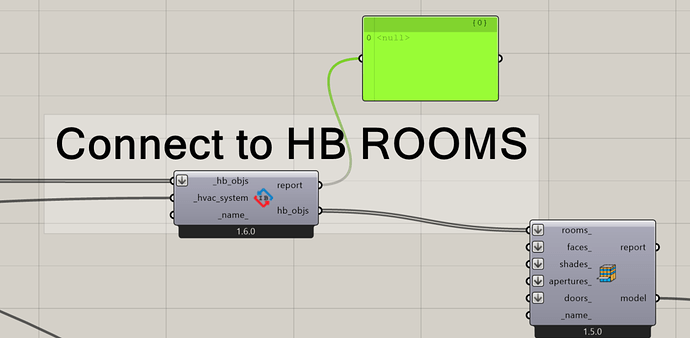 On the other hand if I use the IB Save to File component the error is picked up.

I attached an example file to demonstrate.
@MingboPeng have you or others encountered this problem?
Thanks.