Hi @chris and/or other developers of the ladybug team,
First of all compliments for the new HB load measure component. This is really fantastic!
Just adding the directory path (step 1) and WHAM! (step 2). I was pleasantly suprised!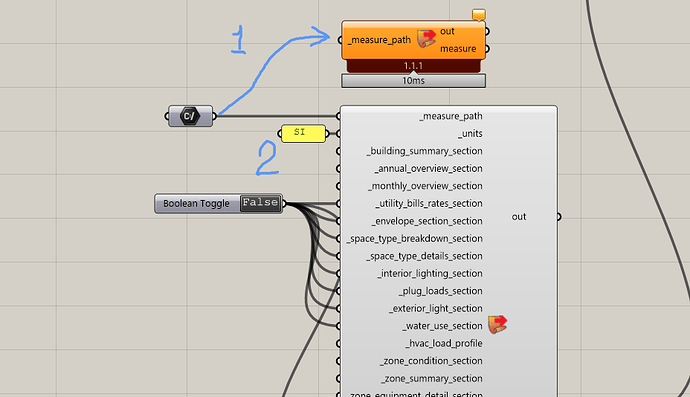 Without having to open OpenStudio and applying measures a nice report was generated and put into the reports folder.

The only drawback is that most HB read components are not able to read the outcomes of the simulation anymore.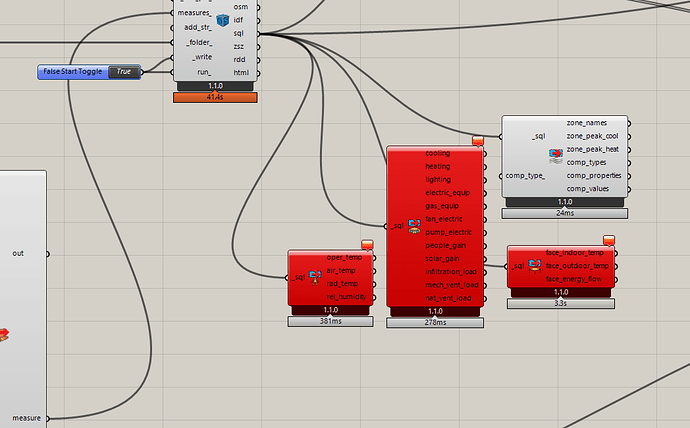 The reporting measure I downloaded from: https://bcl.nrel.gov/
OpenStudio Results.zip (1.0 MB)
It would also be nice if there could be a similar reporting measure in wich the ladybug charts can be included.