Hi @chris -
I have a question regarding the HB PMV Comfort Map: PMV and condition results as they compare to CBE Thermal Comfort Tool.
Core Question: should PMV and condition from recipe be equivalent to PMV output from CBE tool given same inputs?
The recipe outputs operative temperature at points across a grid, when I compared PMV result based on operative temperature at a point in grid I found that the recipe and CBE tool PMV results did not match (holding all other comfort parameters the same). For example, the recipe would yield compliant PMV at lower operative temperature than the CBE tool.
This led recipe to overestimate comfort compared to the CBE tool.
Representative Snip From CBE Online Tool - in this example, the recipe may say PMV is compliant at operative temp lower than 67F where online CBE tool would say 67F is min. allowed operative temp.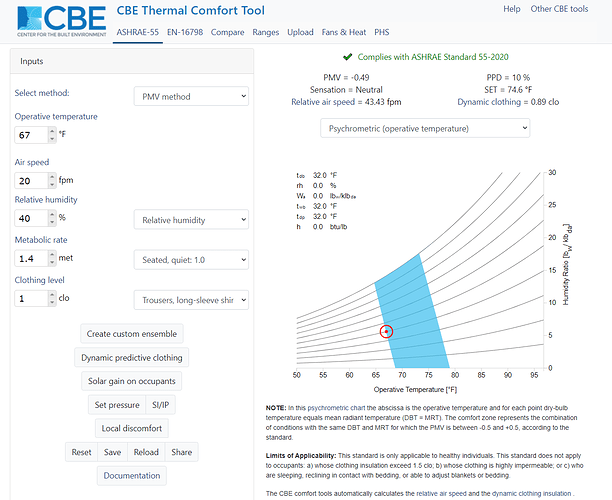 One potential source of the difference is the humidity ratio limits assumed by the component, which I did not modify with the "LB PMV Comfort Parameters" component.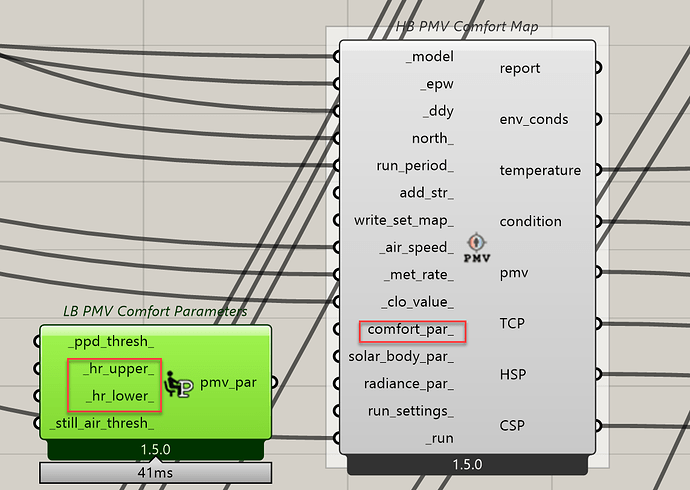 Additionally, I was unsure what to enter for the input to humidity ratio. "number between 0 to 1" is suggested input; however, humidity ratio is typically in pounds or grains water / pound dry air (IP units).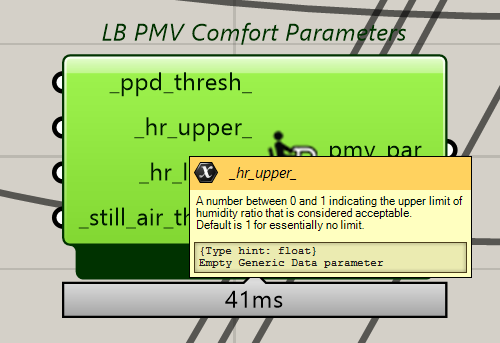 What would you suggest as HR upper and lower inputs or could you provide additional context?
Best,
Victor