Hello,
I'm trying to use Octopus to find the optimal facade design, gh script attached. Link Building Fin Study_GD 7_forum.gh (336.6 KB)
The script runs well when I set up the octopus. However, after several generations, the PMV recipe wouldn't run properly.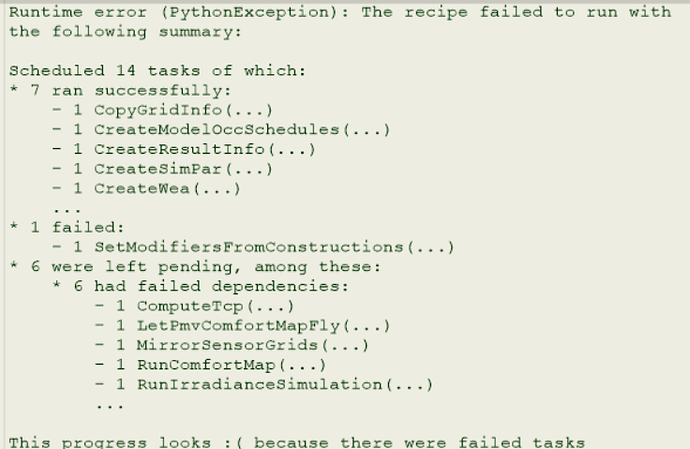 And the error would persist, even if I turn off the octopus and just run a simple simulation.
Could anyone please help?