Hi,
I have recently found an issue while performing energy simulation through HB components. Although I found a technique to overcome the issue, I thought of informing you all about the problem.
Firstly, I have used HB Simulation Output component to avail EP surface results for simulation. The simulation could not even produce CSV file in the output folder.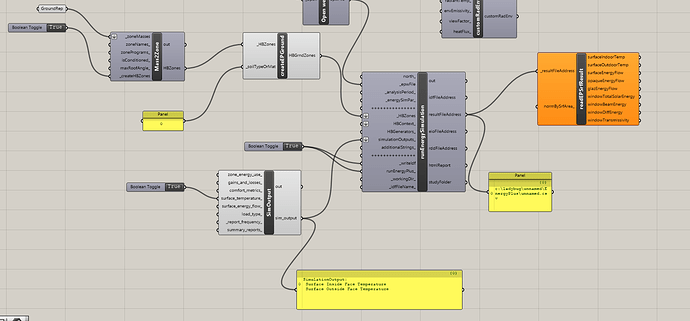 Later, I supplied the required output string from "additional strings" input in Run Energy Simulation component and it worked.
I wanted to know whether the problem is occurring just to me or for other too. Suggestion of permanent fix would be very helpful.
Thank you