Hello everybody,
I'm here for the hundredth time to ask your help.
In order to solve adjacencies, the simulation doesn't work because off these errors: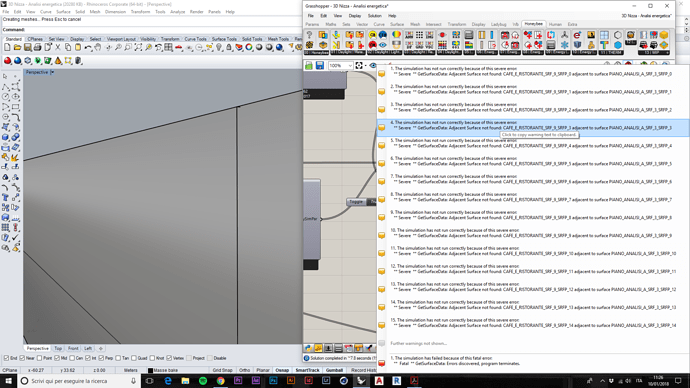 I've tried to re-use singles surfaces of other masses to create an other one, I've tried to use intersect mass' component and set these ones like breps, I've tried to re-model them in an other way or shape… but nothing!
(I don't know where are those surfaces in the model! I don't know which is the mean of the second part of the name "_SRFP").
I'm going to be crazy.
Is there anyone that can help me?
Here's the file:
3D Nizza - Analisi energetica.gh
(1.3 MB)
Thank you all,
Luca