So I've recently gotten into Ladybug Tools after taking a course in daylighting at my university last year, and I've been experiencing an issue with accurately simulating winter daylight in the Arctic (I specialize in architectural engineering aimed at constructions in GreenlandI).
My issue is that all cumulative/annual simulations do not seem to account properly for lighting from a sun that hasn't risen, which is a big issue as a lot of the hours of the year for which this is the case are actually pretty bright. Basically I get outputs like the ones below where my HDR images and point in time (when using CIE Standard Sky only, all other models also give invalid results) are fine, but all of my cumulative results are inaccurate (providing me 0kWh for all hours before sunrise).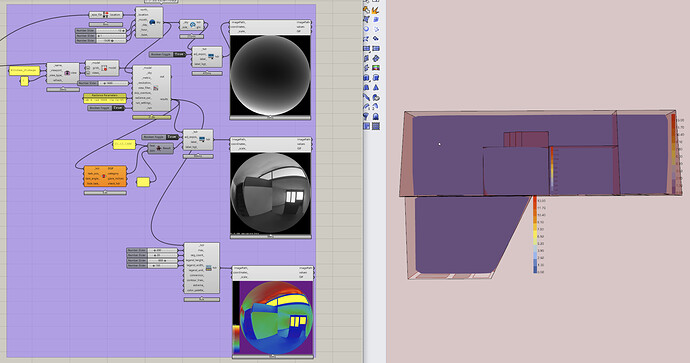 Does anyone have any ideas of how to fix this inside the current Ladybug tools?