Hello,
I am trying to read annual daylight result from daylight analysis but some how I get this error and even by changing the number of cpu I do not see any difference.
It seems like I cannot upload anything but here is a link to the model and grasshopper script.
(https://drive.google.com/drive/u/1/folders/1gAX3nbv2VtG2j1xf3CsVY8w9U3hBw8tj)
Here is also an image of the model, I get the result from the daylight analysis but get the error with readannualresult l.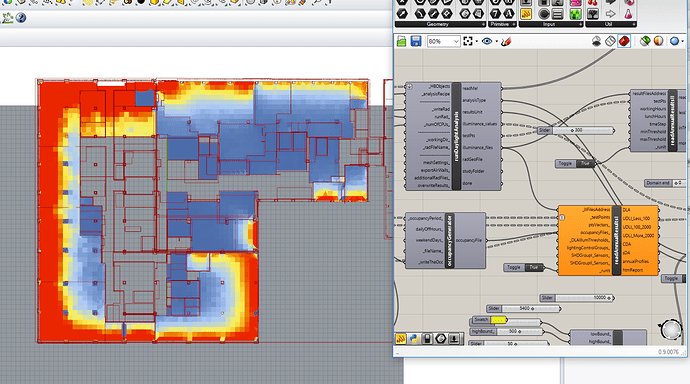 Can some one help me figure this out? I would really appreciate it.
Thank You,
Mitra