Hi everyone
Sorry if this question has been asked before, but I am still having trouble running the annual daylight calculation with version 1.4.0.
I just installed version 1.4.0 from food4rhino.com following the instructions (uninstalled and installed). But I keep getting error when running the annual daylight sample provided in the downloaded folder from food4rhino?
I did the Ladybug versioner and the ladybug sync, but the "generateSunPath" is still failing as shown in picture? What could be wrong on my pc? I have restarted rhino and my pc during all the steps, multiple times.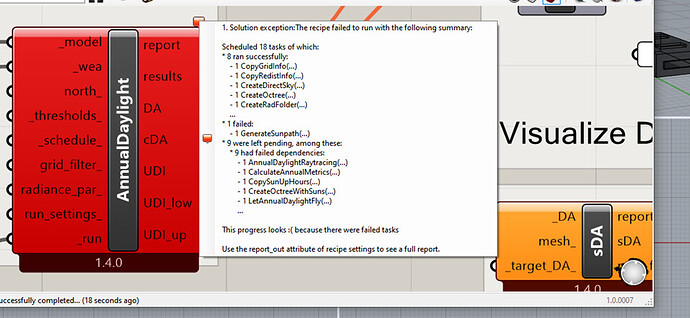 Hope anyone can help me!

Best regards
Pil