Hi,
I am fairly new to Dynamo and have been trying to run Honeybee simulation for a simple REVIT sloping roof structure with rooflights. I have got no errors so far, but the values after the run is 0.
Appreciate if you could help me with this.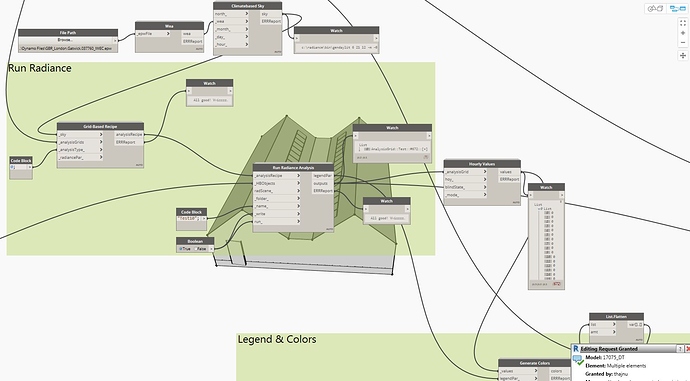 I couldnt upload the files for your reference as I am a new user.