Hi, I want to be able to change the sliders for Insulation Thickness but it seems like it does not work?
After the EP Library gets the first value it does not update? How should I modify the values then?
Attaching screenshots and simplified file:
updateConductivity.gh (464.0 KB)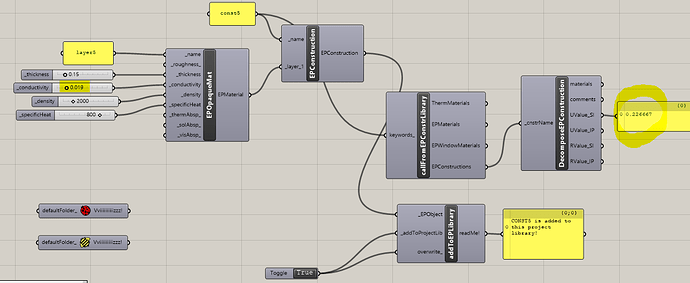 It works when I manually disconnect and reconnect, but does not work on recompute
The problem is - during simulation the values do not change so I cannot iterate through different values for insulation and see different results.
I wonder - should I create a new name for each material version? For example concatenate thickness and name?