Hi there,
I'm setting up a definition to conduct a THERM analysis on a custom glazing detail. I've exported the detailed text file from WINDOW to use with the importWINDOW component in Honeybee. However I get this error: "Material properties not found in txt file. Make sure that your version of LBNL WINDOW is up to date".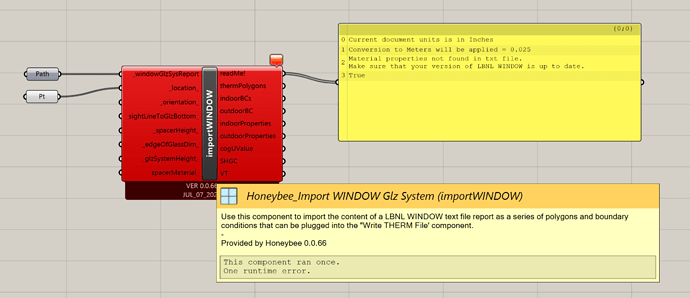 I currently have the most current versions of both WINDOW and Honeybee installed, but I'm still getting this error.
Could this be because I created a custom user glass in OPTICS instead of using the LBNL database for my glazing? You can see my .txt file
here
.
Any help would be greatly appreciated. Hopefully I'm just missing something simple.
Thanks.