Hello,
I'm just installing Ladybug but encountering an error. After doing step 1 I am trying to run the installer component in step 2, but I'm given a message saying "Runtime error (ImportException): No module named fcntl:"
Here's a screenshot of what I'm seeing for reference: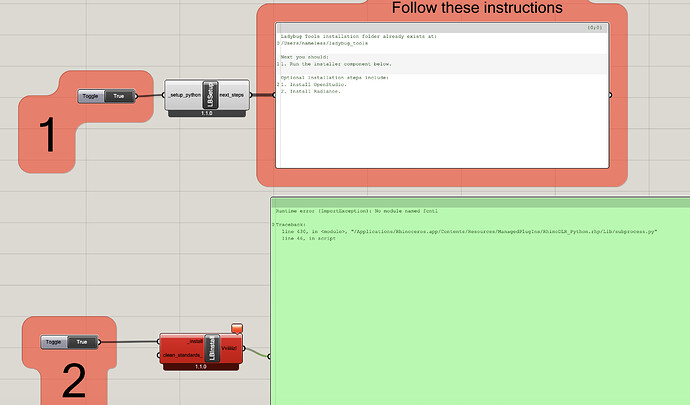 I'm on a Mac running Catalina, and I'm following the instructions here: https://github.com/ladybug-tools/lbt-grasshopper/wiki/1.2-Mac-Installation-Steps
Any help would be much appreciated!
Thank you!
Spencer