Hi guys
I am studying the effect of building orientation on energy consumption.
I have a simple model with south windows on it.
the simulation result for different orientation shows small variation on windowTotalSolarEnergy output.
as you can see in below table i have changed the orientation of building about +60 to -60 degrees but result differs only about 4%. does it seems normal to you?
I also check the solar radiation on windows surface with same angles . it also varies about 4%.
I believe s.th should be wrong. please help me figure out.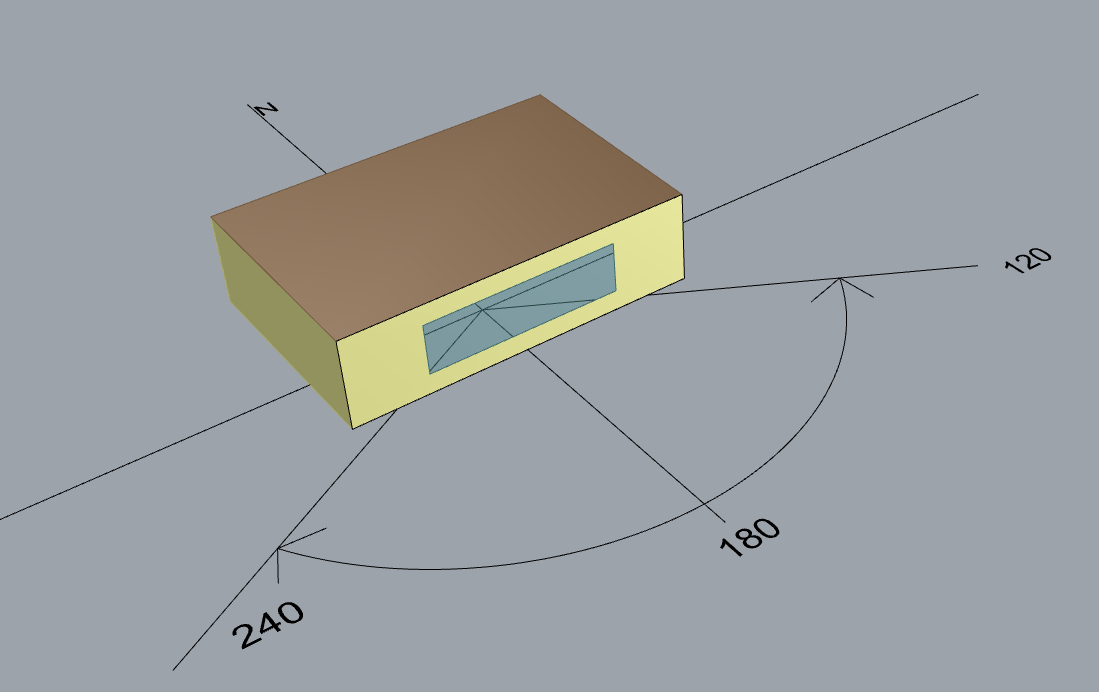 ask.gh (617.9 KB)