Sorry if this is obvious. I'm new to Honeybee and just want to make sure I'm handling my geometry correctly when passing it off to Honeybee so it can package it properly for the other engines.
I've been learning to use Honeybee for daylighting analysis and image based renders for a month or so and it's been working great! I really like the tool chain, and I've never experienced a single crash or slowdown. Now I'm starting to put more complicated geometry in the scene, including furniture and non-trivial facades and I just want to make sure I'm doing it correctly.
Ignoring RAD materials for a second, my process has been using:
Mass2Zones - for building/room shells
addHBGlz - for glazing surfaces
createHBSrfs - for anything else inside the building/room and facade geometry
Is this correct? Can/should createHBSrfs be used for any additional geometry in the scene? Even if this geometry is complicated (e.g. a detailed Herman Miller chair)? Is it appropriate to pass through Honeybee as surfaces?
What about facades that cannot be joined and are thousands of b-reps? Should they be converted to a single mesh first?
Some screenshots: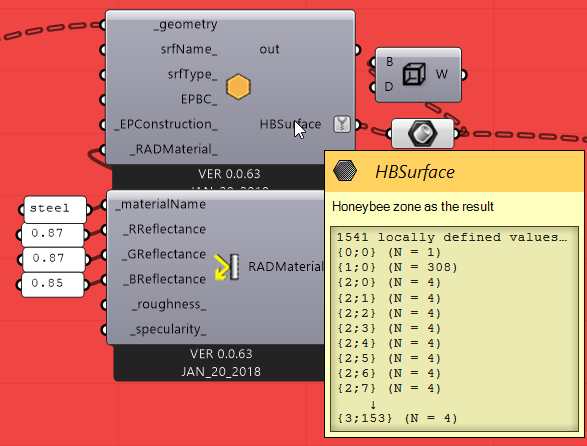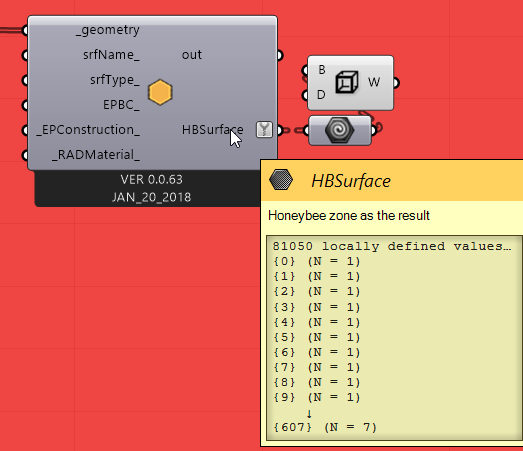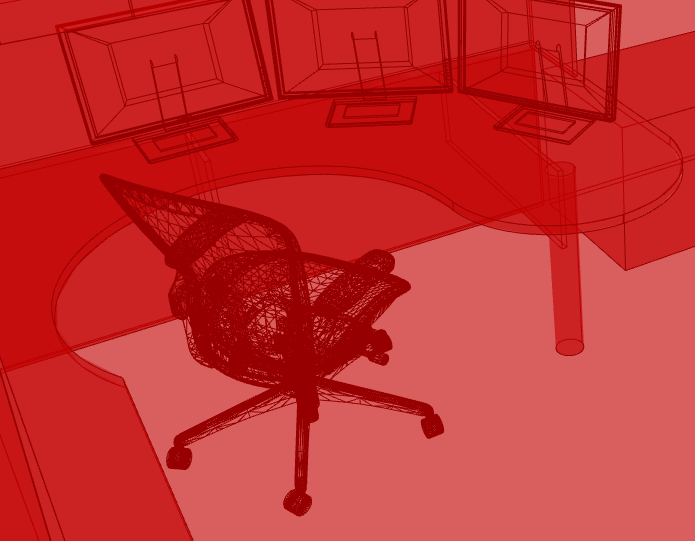 Thanks in advance for any advice!