One of our energy modelers reviewed the idf files generated by Honeybee/OS and noticed a few issues. I've copied her comments into several posts, 1 per item.
#6 100% OA for sizing
Typically 100% Outdoor Air in Cooling & in heating is the default option for the percentage of outside air for sizing purposes. The designed HVAC system is a recirculated system and not a 100% outside air system. Is there a way to change the sizing option from 'yes' to 'no' for recirculating systems?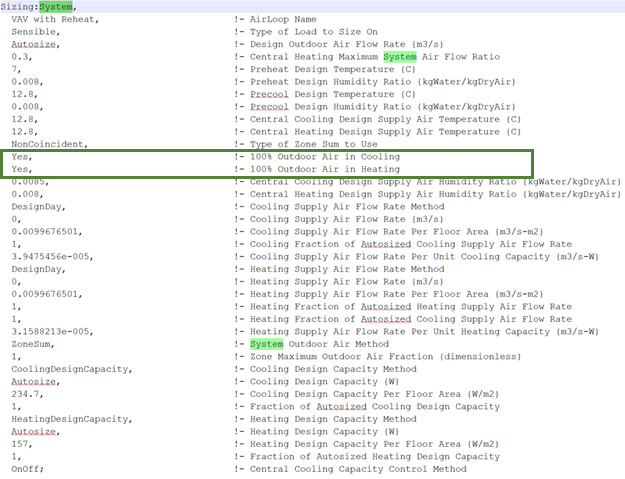 in.idf (613.1 KB)
SchoolsFirstOffice.osm (724.7 KB)