Hi! I would like to run annual daylight simulation in Honeybee. The default analysis period is 9 am to 5 pm. I need to analyze the lighting condition of 9:00-12:00 and 14:00-18 :00 for everyday in the year. I used 2 analysis period component and I changed the period into 9:00 - 12:00 and 14:00 - 18:00 of each.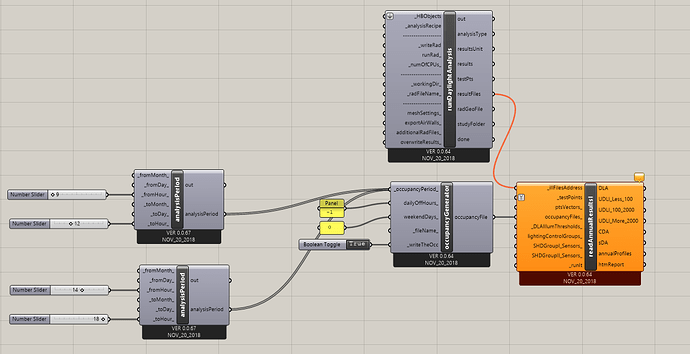 But it seems the analysis period becomes January 1st 9 am - December 31st 12 am and January 1st 2 pm - December 31st 6 pm. An error occurred.
Is there anyway to realize my idea?
Thanks
how to change analysis period.gh (571.5 KB)