Hi all! I am trying to model natural ventilation through windows and chimneys using airflow network model in honeybee 1.4. I am modelling a multi zone apartment with a chimney having a diameter around 100 mm-150 mm connected to one of the rooms (shown in picture) as a natural exhaust for warm air to be removed from rooms.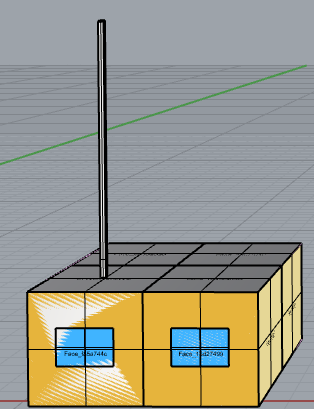 The main idea is to check how ventilation through windows in combination with a chimney would help in cooling of the apartment.
Is there a way to model this on honeybee?
My initial idea was to make a simplified model with the chimney as a single zone adding operable windows on top and bottom. But it is not possible to do that as I get this error message.
The following exterior operable apertures are within 10 degrees of being horizontal.
These cannot be simulated in EnergyPlus and so they have been set to be inoperable:
Face_304915ad_Glz0
Is there a way around it to model the same on honeybee using airflow network? I am relatively new to honeybee and energyplus so any sort of input would be welcome.