Hi guys,
I often see some uptades or fine tunning adjustments on some components. I don't know how to code mysleft, and I simply want to know how to change the python script of a component and the proper way to do it.
Am I only supposed to double click on the component in the GH canvas and change it and that's it ?
Copy and past looks o.k. for one code line, but not for many as it didn't follow the original structure of the Python script (adding all the dots before… etc.)
For instance,
The honeybee intersect masses component didn't seems to work. Here seems to be the solution. What's the quickest way to copy and past this ?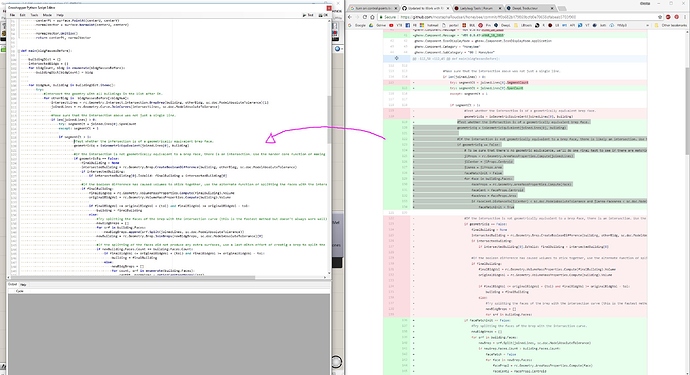 Thank you,
Charles C.