Hello, I am a student learning Ironbug.
I have a question regarding Ironbug_HVACTemplate, so I'm posting it.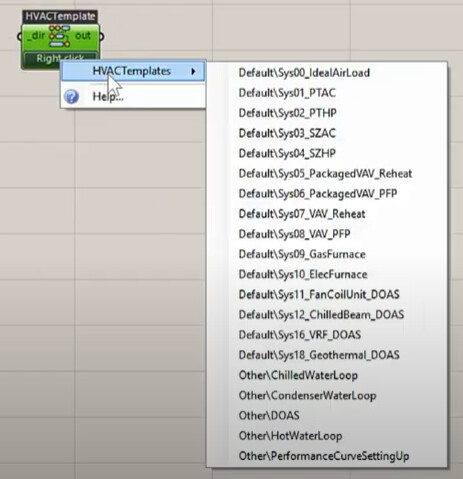 YouTube explains to use it by right-clicking the mouse.
But when I try to follow it, it doesn't happen the same.
The description displayed on the component is also different. What should I do?
Thanks for your reply.