Interesting, I'm getting the exact same issue with my idf run, but it runs fine with the openstudio run instead. In making a public share version of my file (as a lot within it contains commercially sensitive items), it worked. I considered perhaps there are some items in the stream causing issues, but after systematically removing nodes at a time, there was no problem.
There was an issue with OSM run component initially when my units were still in millimeters saying "E:\Git\OS1\openstudiocore\src\model\PlanarSurface.cpp@627 : Cannot create a surface …" but was resolved when i changed it to meters. Screen below of the idf run not seeming to work, with OSM error: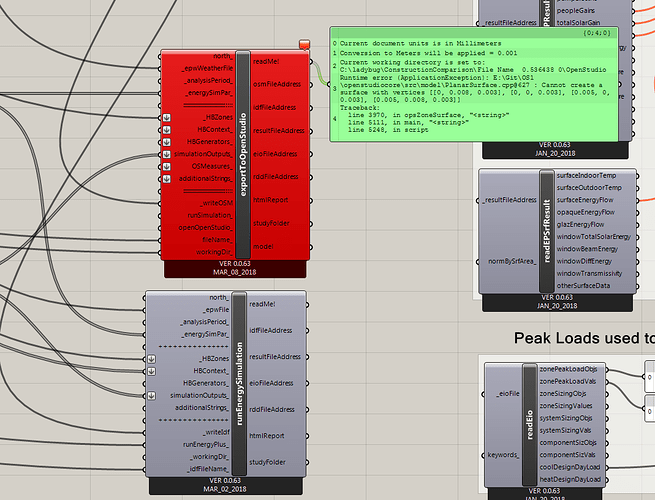 And screen shot of OSM working with result files but idf being strange.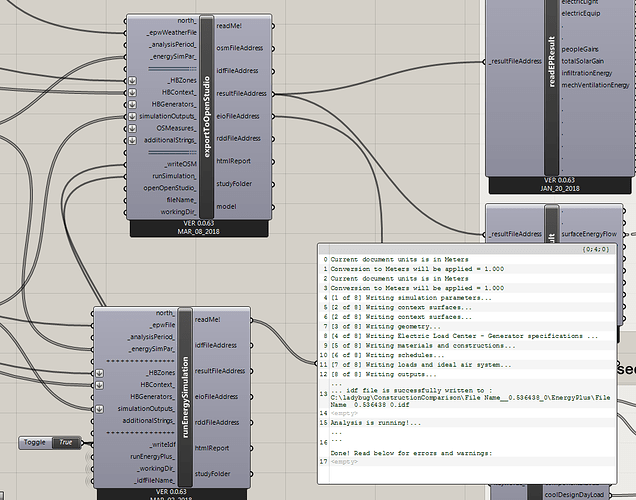 It worked on off and odd times, so perhaps just requires reloads.